Oct 30, 2020 • 12M
Tales of the Pale; Vol 2.
Listen to excerpt from the Legends of the Pale Novels, recieve updates on book releases and events, and send a little time in the author's head.
Welcome to Tales of the Pale. I'm Tarrant Smith and this week's reading is from my yet to be released novel, The Souls of Witches. Like so many other things that didn't go as planned this year, the fourth book in the Legends of the Pale Series was delayed because of Covid. However, it looks like I can safely announce that my latest book will be available by November 21st with Amazon, Kobo, iBooks, Barnes & Noble, and other online bookstores.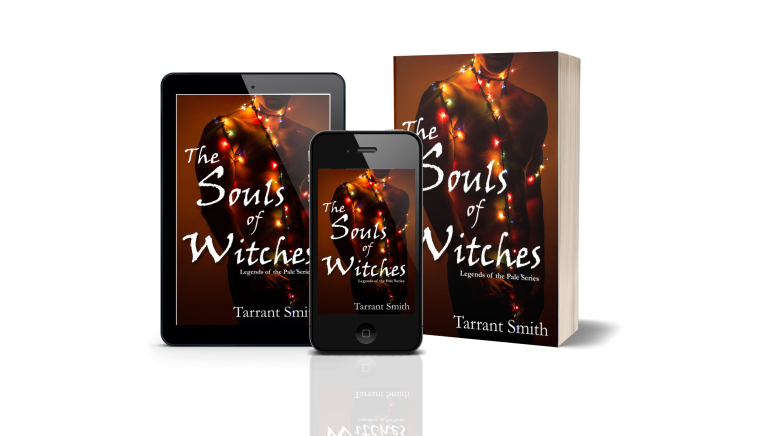 This week's news.
I published a few new poems on my website. Yours and Oh Captain. Funny thing… I woke up worried that the poems I'd chosen for my upcoming poetry collection, Love, Sex & Witchery, were just a little too much for the world. You know the feeling, that gut-wrenching moment you realize that you might be crossing a line by making part of your private life a little too public. Well… after thinking about it a while, I pulled two of those sex-themed poems and in their place, I have chosen newer explorations of the theme.

While I'm on the subject of the poetry book, I'm glad to announce that the Kindle version is already live and accepting pre-orders. I have a little more work to do on the paperback version—mostly finalizing the last details on the cover and manipulating the interior photos so they sit within the book's margins.

I met with the owner of The Art Box in Monticello, Georgia about carrying my second series and I'm happy to announce that the Legends of the Pale books are being sold there now. This is a really wonderful little gallery that showcases a wide variety of local artists. This, of course, includes writers.

Lastly, I'm waiting on a book delivery that will replenish my personal book signing inventory for the scheduled book events on November 14th at the Madison Artist Guild…and 21st where I will be at In High Cotton on W. Jefferson Street in Downtown Madison.
Now let's move on to updates on the Pale Characters.
Let me first say that I am not crazy, but the characters I create live on in my imagination, as I hope they will do in a reader's mind long after they've finished reading the book. The following is a glimpse of what is still happening inside the universe I created. (I will try to keep this as spoiler-free as I can for anyone who hasn't read the books. I should also mention that not all the information I share here will find its way into a book.)
Lugh, Keely, Gabriela, and Murmur are making plans to spend Thanksgiving and Christmas in the Caribbean…on an island Lugh owns. Such are the perks of being a god in this mortal realm.

There's been an alpha change in the Gorski werewolf pack. It was not a peaceful transfer of power. Typically bloody, only about half the pack survived the takeover. Rhiannon has been in contact with the new alpha and plans to check on what remains of the pack later this week.

Young Griffin, who readers met in The Love of Gods, is now the head of Rhiannon's tech-security division. Lugh has been lecturing the goddess and leader of the Pale for decades on how important it will become to develop a robust anti-intelligence team to deal with online rumors and the occasional cell phone video post that claims to have "proof" of the supernatural. Rhiannon has finally gotten on board and has put my favorite nerd in charge of developing a team to debunk, suppress, and erase any mention of the Pale or its members.
The little bit extra in this week's letter.
With Halloween arriving within days, AKA Samhain for all you fellow Witches out there, I thought it more than appropriate to share one of my Witchery poems with you. Enjoy the last fall festival. I know I will.
Little Witchlet
a poem, first published Jun 14 on Medium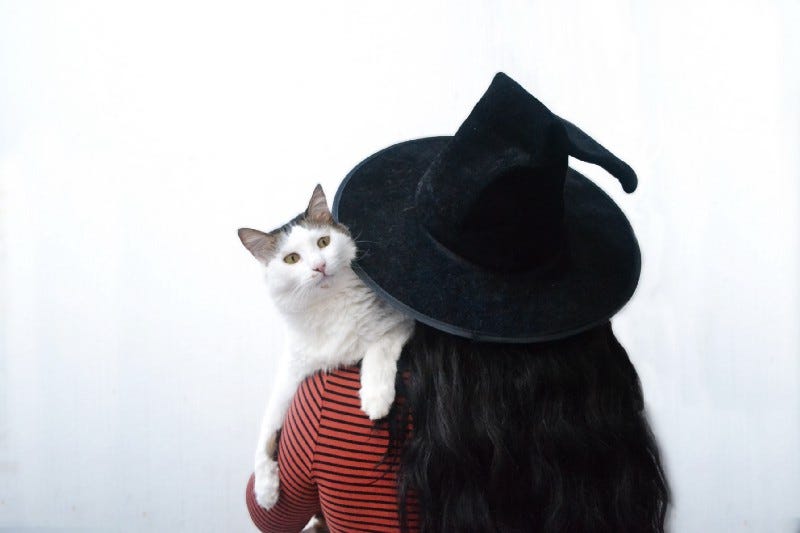 Step into our embrace,
the ones who came before
Come my little witchlet
and let me tell you more
It has been waiting all along,
just set aside your fear
Come claim your place of power
I'll explain if you'll draw near
You are all you need to pack
for this journey of the soul
Be brave my newfound sister,
magick demands a heavy toll
Speak truth always to yourself
and others who enter your life
This will protect your power best —
giving peace as often as strife
The knowledge you seek is waiting
at the labyrinth's center it is revealed
Come walk the winding road with me
and no secrets will be concealed
The Stars are our cosmic brethren
The Earth our soft bed to lay
The Water is for gentle cleansing
And Fire lights our wandering way
Learn the language of the trees
and read the signs in nature's book
There is magick all around us
Come closer, dare to take a look
One warning my dear witchlet,
Before you clasp my open hand
once you cross magicks' border
you are bound to that shifting land
Your soul will forever be altered
when you accept what I've shared
Stepping into one's power isn't easy
for that, you must be prepared
Some will reject you without a thought
Some will slowly drift away
Some will want to use you
For the title of Witch, one must pay
So come little witchlet,
follow me into the dappled wood
Claim what is rightfully yours
— I really think you should.
© Tarrant Smith 2020 Photo by Christina Hernández on Unsplash
Thank you for listening and spending time with Tales of the Pale. Please leave comments and share Tarrant.substack.com with your friends.