Oct 23, 2020 • 19M
Tales of the Pale: vol 1.
Listen to excerpt from the Legends of the Pale Novels, recieve updates on book releases and events, and send a little time in the author's head.
Welcome to my weekly newsletter which details all the things happening in the universe of the Pale. The audio this week is from book 1, chapter 1 of The Love of Gods.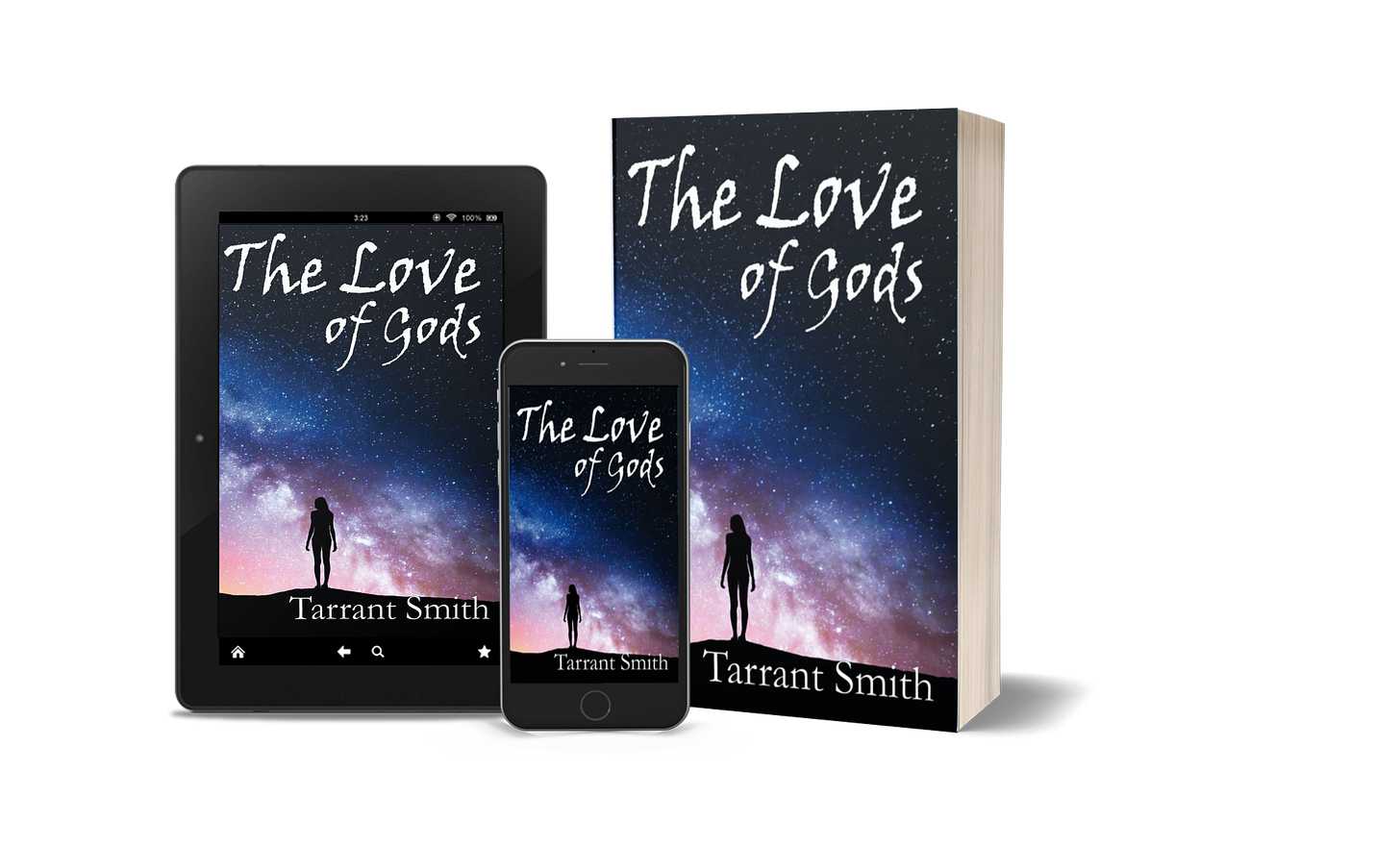 This book earned me the 2020 Georgia Independent Author Award, which is sponsored by The Southern Pen Bookshop in Monroe, Georgia. All of the Legends of the Pale books are carried by them. You can also find the Pale books at the Madison Artist Guild in Madison, Georgia. If you prefer to do your shopping online, Amazon carries the paperback editions and all the other major online booksellers carry my books in ebook format. Just type Tarrant Smith and I'm sure you'll find them.
Enough of the promotional stuff, let's get to this week's news.
I've got upcoming book signings on November 14th and 21st which I am very excited about. These will be the first signings of the entire year thanks to Covid-19. You can find the specific details on each event on my author website events page.

This is of course my first ever podcast. Please feel free to leave your comments on how I did. I was a total wreck the very first time I read my work aloud to an audience. But with lots of forced practice, I believe the end result is tolerable—despite my Southern drawl or perhaps because of it.

With the holidays drawing near, I am doing my best to release book four in this growing series, The Souls of Witches. The novel was delayed getting to my editor. However, it is with her at present and April assures me that all her comments and edits will be completed very soon. Luckily I am an indie author and retain complete control over the remaining publishing process. Because of that, I anticipate the book will be released by the third week of November. Click here to get a glimpse at the book's cover.
Now let's move on to updates on the Pale Characters.
Let me first say that I am not crazy, but the characters I create live on in my imagination, as I hope they will do in a reader's mind long after they've finished reading the book. The following is a glimpse of what is still happening inside the universe I created. (I will try to keep this as spoiler-free as I can.)
Lugos, better known as Lugh, is busy these days. He's doing his level best to keep Keely from accidentally hurting herself or others. If you've read The Love of Gods, you will know why he is keeping such a close eye on her.

Overall, the Azoulf pack is adjusting to their new environment and reality. Though I must say, Andre is having a particularly difficult time of it. As the author, I felt obliged to promise him that he could make another appearance in an upcoming book. The discussion between the two of us wasn't too different than deciding on who the next Batchelor might be for an upcoming season. I only made this bargain with him because Andre turned out to be one of my favorite werewolves from The Fate of Wolves. I'm usually not so soft-hearted and he knows it.

As for Murmur, who I can't help but adore—all I can tell you is that he is still learning. Learning to cook. Learning about women. Learning about humans in general as he navigates his own new reality. You can meet Murmur in The Dreams of Demons and read for yourself why he's so special.

Lars and Rowan are characters that readers have yet to meet, but they are as excited as I am to have their story revealed. Their meeting may or may not have been fated, but they are making the best of the situations they find themselves in. Meet them later this year in The Souls of Witches.
The little bit extra in this week's letter.
For fans of paranormal romance who wish to discover a new series, let me recommend Georgia and indie author, Georgiana Fields. I've reviewed two of her books, Crimson Dawn and Crimson Haze. I found both novels to be a fun and engaging read with a new twist on the standard vampire mythology we all know and love. The following comes straight from her website. To learn more about Georgiana and her series go to https://georgianafields.com/
Step into the world of the Dhampir, where strong men and women fight to protect the ones they love.

Georgiana Fields writes paranormal romantic suspense, featuring strong men and resilient women who never give up.

Her stories are filled with laughs, love, struggles, and new beginnings.  And always happy endings.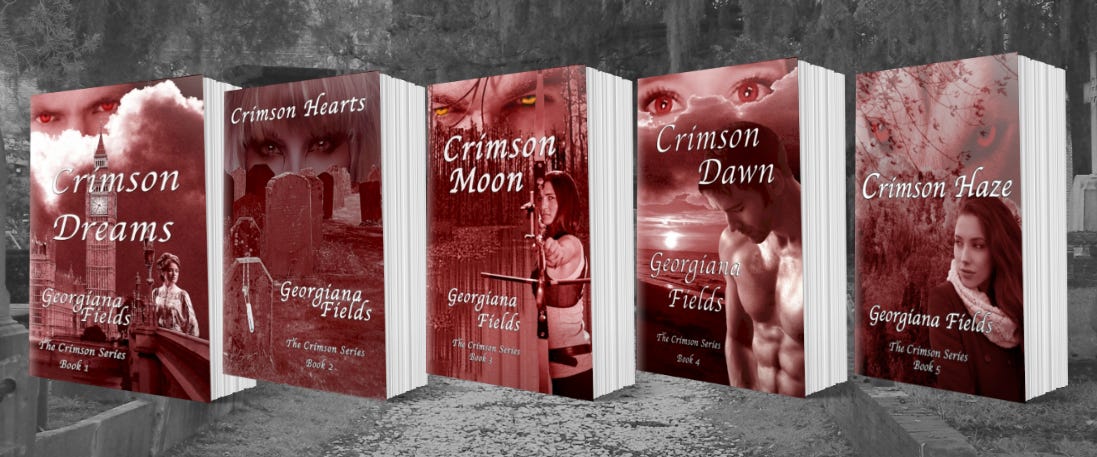 Thank you for listening and spending time with Tales of the Pale. Please leave comments and share Tarrant.substack.com with your friends.